Dive into our journey, values, and commitment to excellence in garden room design and installation. Learn what sets us apart in creating bespoke outdoor sanctuaries.
Customised Design for you
Understanding that each garden room serves a unique purpose, we offer personalised designs.
These designs are meticulously crafted, aligning with your specific requirements and aesthetic preferences. Let us collaborate to transform your vision into an exceptional reality.
Over 10 Years Of Experience
We have over a decade's worth of experience in this industry. This extensive experience, coupled with our commitment to quality, makes us a reliable choice for your garden room project. With PD Garden Rooms, you're choosing trusted professionals.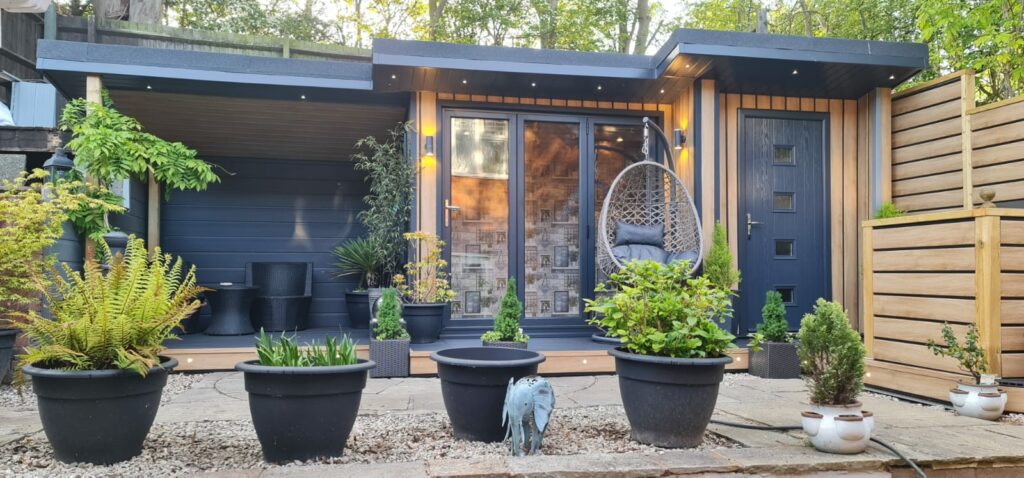 We listen to what you want. Need a quiet office away from the kids? Or a swanky new gym? We'll design your garden room to be exactly what you need, making sure it fits perfectly with your home and garden.
Not sure about planning permissions? Don't worry, we've got your back. We'll help you figure out all the tricky stuff and make sure everything's sorted.
Like anything in life, your garden room needs strong foundations. Our experts will make sure your garden room has a sturdy base that will last for years to come.
Bringing Nature
Closer to Home
Imagine opening the door to your garden room and stepping into a peaceful oasis, with the beauty of nature all around you.
That's what we aim to create with our garden rooms – a slice of comfort in the great outdoors, just for you.